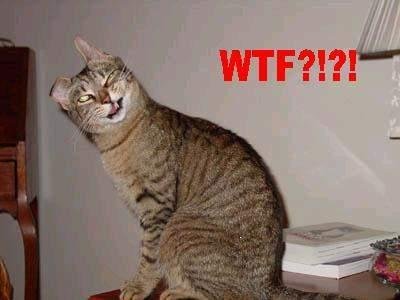 Being a feminist can often result in a conflicted relationship with popular culture.  That's no surprise.  But I am endlessly surprised by the things that qualify as "popular."  Some of them I find rather charming, but a whole lot of it is confusing,  silly, boring, or even repellent to me.  Like:  what is it about that person, show, or phenomenon that has everyone slavering–and usually, spending?
For example:  I never liked "Seinfeld."  I'm not a humorless person, but I, unlike everyone I knew, just didn't find it funny.  I watched it, repeatedly, trying to figure out a) what other people were seeing or b) what the hell was wrong with me that I didn't see it, until I couldn't stand it any more.  Fuckit. You could explain it six ways from Sunday, but  I just don't like it.
So, today's FFT is a chance to share your bafflement, incredulity, and/or revulsion for some of the poppiest, most ubiquitous cultural manifestations:  fashion trends, personalities,  television empires, whatever.  Now, be nice.  No bagging on people who DO like those things you hate, and, should someone announce her distaste for something you absolutely lurrrrrve, please don't launch into spirited defense of that thing, whatever it is .  Feel free to commiserate (politely!) if the occasion arises, without getting all ad hominem.
What leaves you scratching your head and thinking: "what am I missing?"