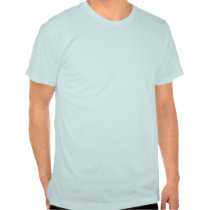 I'm back from the big, busy, family-filled weekend that was Sister Dude's Wedding. The Dude and I are both pretty tired, as is everyone else on the planning-and-hustling side of things, I'm sure.  But Sister and her Mister had a really good time, and given all that could go wrong (especially considering that the Dude's grandparents are ailing, and not always cognizant or cooperative when you'd like them to be), it was pretty  close to "the perfect day" they wanted.
And I'm happy about that.  I've made no secret about my deep distaste for the grotesque, misogynist Wedding Industrial Complex, and while I did do quite a bit of hard swallowing as Sister and Mister gleefully engaged in a number of (but hardly all)  "traditions" aimed at erasing her identity as the smart, independent, grown-ass woman that she is, I kept my expressions of incredulity to myself.  As we say so often around these parts:  if it ain't about you, it ain't about you.  Besides, it was lovely to see all the family and many friends all together.  And the Dude looks pretty hot in a tux.
The thing, however, that I found the most problematic this time was the absolutely enormous amount of waste that this not-immodest celebration entailed.  I know that weddings are expensive, but I'm not even most concerned with the financial waste in this case (although it is troubling), but the literal stuff-going-into-the-landfill garbage.  Food waste.   Boxes and plastic and paper waste.  Fabric and decoration waste.
I was part of the "production team," if you will, making things happen behind the scenes.  I helped haul and tote and fetch and arrange gifts and decor and treats and whatever last minute things needed attending to at the rehearsal dinner, at home, at the church, and at the reception hall.  I loaded and unloaded, set up and broke down.  I was very happy to be useful and of help to Mama Dude, who is the Hardest Working Woman in Family Entertainment, and having never been this close to a family wedding (my brother and SIL just went to the courthouse on a lunch break), I was fascinated…and horrified.
I threw away a ton of stuff that had no business going into the waste stream:  half-burned votive candles in heavy glass holders, wads of tulle, flowers, cupcakes with slightly-marred icing poofs, dozens of little bride-and-groom shaped candy boxes.  All of which had been mulled over and carefully selected, lovingly arranged, variously used or ignored for between 30 minutes and 5 hours, and then unceremoniously swept into contractor bags and flung into a dumpster.   And I can barely think about all the resources that went into the nothing-wrong-with-'em housewares that will be ditched and replaced with their brand-spankin'-new wedding gift counterparts, recently liberated from mountains of non-recyclable foil paper.  And I wasn't even there for any of the five (!) showers.
I'm not posting on this topic to pillory my family, and I didn't go to great lengths to come up with green alternatives for the Sister/Mister wedding (not sure how well that would've gone over), so feel free to accuse me of  hypocrisy and lack of filial feeling if you must.  I'm not terribly interested in it.  Nor am I interested in your various tips or justifications for your wedding.   My point is that this wedding, which by contemporary standards was hardly an orgy of spending, created so much trash that the real environmental impact of the approximately 2.5 million weddings that occur in the US each year must be truly staggering.  If your feminist beliefs aren't sufficient to make you question the WIC, then perhaps your concern for the planet might.