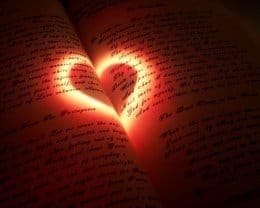 Don't make me choose between these two beautiful love poems by women.
One is ancient, by a Roman poetess, and the other by contemporary Irishwoman.   The older poem treats a memory of a straight relationship, the newer one…leaves room for lots of imagination.
First, a work by Sulpicia (circa 20 BCE):
Finally a Love Has Come

Finally a love has come which would cause me more shame were Rumor to conceal it rather than lay it bare for all.

Won over by my Muses, the Cytherean goddess brought me him, and placed him in my bosom.

Venus has discharged her promise; if anyone is said to have had no joys of his own, let him tell of mine.

I would not wish to entrust anything to sealed tablets, lest anyone read my words before my lover does.

But I delight in my wayward ways and loathe to dissemble for fear of Rumor.  Let me be told of:

I am a worthy woman who has been together with a worthy man.
And now a poem by Nuala Ni Dhomnaill (b. 1952):
Labysheedy

I'd make a bed for you

in Labasheedy

in the tall grass

under the wrestling trees

where your skin

would be silk

in the darkness

when the moths are coming down.

Skin which glistens

shining over your limbs

like milk being poured

from jugs at dinnertime;

your hair is a herd of goats

moving over rolling hills,

hills that have high cliffs

and two ravines.

And your damp lips

would be as sweet as sugar

at evening and we walking

by the riverside

with honeyed breezes

blowing over the Shannon

and the fuschias bowing down to you

one by one.

The fuschias bending low

their solemn heads in obeisance to the beauty

in front of them

I would pick a pair of flowers

as pendant earrings

to adorn you

like a bride in shining clothes.

O I'd make a bed for you

in Labasheedy,

in the twilight hour

with evening falling slow

and what a pleasure it would be

to have our limbs entwine

wrestling

while the moths are coming down.
Happy Valentine's weekend to you and your loved ones, y'all.