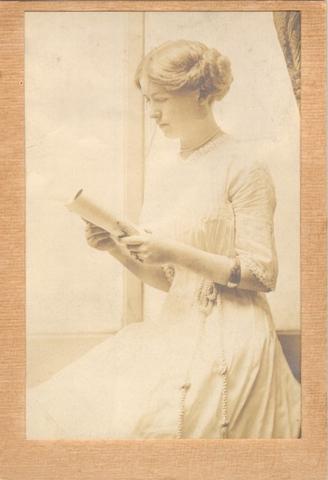 Not "Required" Reading, because I've had altogether too much required everything lately. Just some things you might enjoy, because Women Are Awesome.
First, from Feminist Teacher Ileana Jiménez, a post on Teaching Boys Feminism.  I wanna take her class, and send my nephews and niece to her school, once they're old enough.
Second, a whole lotta reading:  Lena Chen has organized a Feminist Portrait Project Blog Carnival, linked up over at bitch.  The project
seeks to explore and reinvent the definition of the iconic "click" moment by introducing the concept of the "anti-click," the realization of the limitations and shortcomings of the movement in its often exclusionary manifestation in the West.
There's a bunch of smart and thoughtful posts over there, well worth your time.  It's got me thinking about my own experiences of clicks and anti-clicks.
Lastly, from NPR, a Flickr stream of photos of "Women Who Inspire You."  Some beautiful shots of all kinds of women who usually don't get attention as inspiring.  Just lovely.
Happy Women's History Month, y'all.