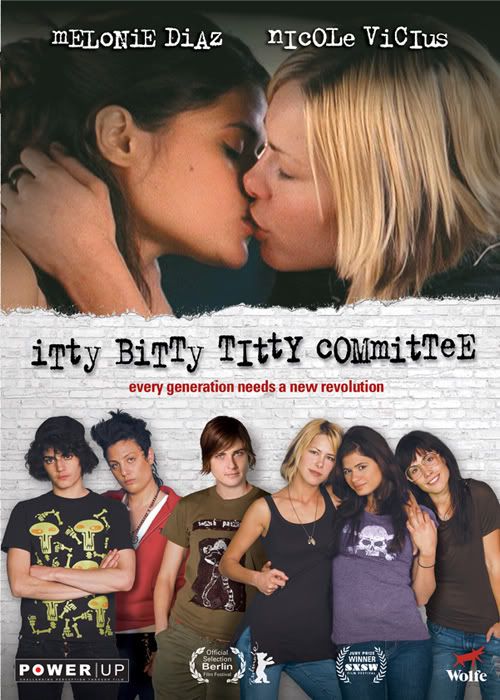 This is the fifth installment of a feature we call "Harpy Cinematical Society," in which we watch a movie (new or old) en masse (…or not) and then replicate for you our subsequent discussions about it.  Or thoughts, as the case may be.

After the holidays, the Dude went to see his family for the better part of a week, and I held down the fort with my kitties and my favorite time-eaters:  reading, cooking, eating what I cooked, and trolling Netflix Instant for movies that I forgot I ever wanted to see, late into the night.
During those days, I managed to finally watch Teeth, which SarahMC and reader bluebears already dealt with, but I also happened across two feminist indies, both recent, both set in/around Los Angeles, that I thought merited some word-of-mouth:  Disfigured, and the brilliantly (if not very aptly) named Itty Bitty Titty Committee.
Some blurbs, then some ruminations.